NEWS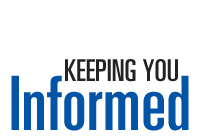 The Lawrenceburg Community School Corporation has combined all updates for parents and staff to one convenient location on our website. 7/30/20 - Revised (7/29/20) LCSC School Re-Entry Plan and...
On July 15 the LCSC School Board of Trustees approved this notice of Adoption of Preliminary Determination.
To register for Virtual Learning please fill out this form. If you have any questions regarding virtual learning or the form please contact the Administration office. If you have technical issues...
SEE ALL NEWS
Events