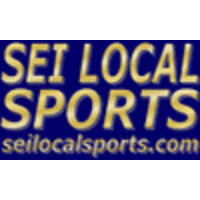 SEI Local Lawrenceburg Athletes of the Week
Mark Pierson
Thursday, May 09, 2019
Below is a rundown of the past few Lawrenceburg Athletes of the Week from SEI Local. Congrats to Evelyn, Ethan, Peyton, and Gracie!

Week of April 15 - 20:
LAWRENCEBURG ATHLETES OF THE WEEK

Evelyn McAndrew (Varsity Girls Tennis) - Evelyn is a first year varsity player, earning the spot of 3rd singles. The year started off tough with losses to regional champ Oldenburg and conference champ Franklin County. After that, Evelyn has been a big contributor to the Tigers 6 victories. She has won 6 out of her last 7 matches.

Ethan Weimer (Varsity Baseball) - Ethan struck out 9 during 5 innings pitched in the Tigers' recent game with Rushville, surrendering 2 earned runs. Ethan also had an RBI double in the game.

Week of April 22 - 27:
EIAC BOYS' ELITE ATHLETES OF THE WEEK

Peyton Hartman (Varsity Baseball) - Peyton had a tremendous week at the plate for the Tigers going 6-9 with 3 doubles, a home run and 6 RBI. Among those hits was a walk-off 2-run home run to defeat conference rival Connersville.

Week of April 29 - May 4:
LAWRENCEBURG ATHLETE OF THE WEEK
Gracie Safaviyan (Varsity Girls Tennis) - Gracie secured the 1st singles position as a sophomore. She had some tough competition right out of the gate, playing the regional champ and conference champ her first week. Outside of those two tough losses, she has only been defeated by one other player. She has 6 victories and hopes to have several more to add to the list as our season winds down.