Lawrenceburg Community School Corporation is now working with SafeSchools, a school safety and compliance program, created by Vector Solutions. The SafeSchools suite includes a staff training system, an incident tracking system, an SDS and chemical management system, and a tip reporting system. We want everyone at Lawrenceburg Community School Corporation to feel...
Here are the lists of school supplies needed for the 2018-2019 school year for each grade level at Central Elementary School. 3rd Grade Supplies 4th Grade Supplies 5th Grade Supplies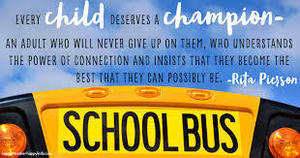 LAWRENCEBURG COMMUNITY SCHOOLS 2018-2019 SCHOOL YEAR FIRST STUDENT DAY - August 1, 2018 REGISTRATION: Online registration will open 7/9/18. All returning families should have received PowerSchool Parent Portal Access letter (sent home with students at the end of the school year) to access the Parent Portal to complete the online registration process. Please...